We are proud of our role
connecting people throughout our country
Important Passenger Travel Advice
Customers are no longer required to obtain a PCR Test or COVID-19 Medical Clearance Certificate in order to travel to all ports, except the Autonomous Region of Bougainville, where a negative test result is still required prior to boarding. This means that passengers can now travel with confidence and certainty on PNG Air operated flights.
Please continue to completion and submission of an Air Passenger Travel Form to a PNG Air Sales Officer prior to your flight and also complete a National Department of Health form and submit this to Provincial Health Authorities on arrival.
Approval is not required, however reason for travel must be stated as per guidelines below and a valid Photo ID, contact number and valid emergency contact name and number.
PNG Air will continue to ensure, we operate in a safe and compliant manner, adhering to PNG Government advice at all times, to help mitigate the risks in the spread against COVID – 19.
Thank you for your ongoing support and understanding
FLY WITH CONFIDENCE ON PNG AIR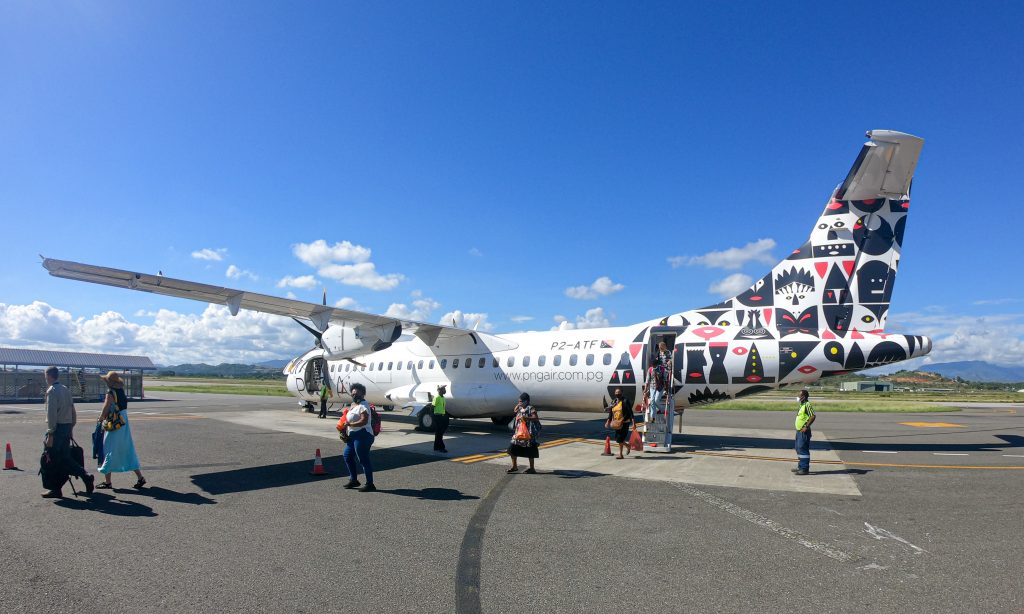 Simple Steps in Healthy Flying
We bring service to your charter needs for majority of the multi-national resource sector companies based in PNG
Delivering new solutions to  your cargo needs in an efficient, safe and reliable way throughout PNG and International 
PNG Air also offers our ground handling and cargo services to other air operators within PNG
PNG Air MRO is the second largest Maintenance and Repair Organization within PNG
We are proudly PNG owned and will lead the way in providing safe, reliable, on time, value for money air service to the people of PNG.
Annual General meeting 2021