We are proud of our role
connecting people throughout our country
CORONAVIRUS – Important Passenger Travel Advice
As per latest advice from controller's office, PNG AIR wishes to advice all intending passengers who wish to travel must individually complete an Air Passenger Travel Form 
Approval is not required, however reason for travel must be stated as per guidelines below and a valid Photo ID, contact number and valid emergency contact name and number.
Reasons for Travel:
Students returning to their usual place of residence or returning to their educational institution (one way tickets to be issued);
Persons returning to their usual residence (one way tickets will be issued);
Essential business travel;
Seeking medical assistance and medivac; and
Emergency Transport, including but not limited to repatriation of deceased person.
PNG Air will continue to ensure, we operate in a safe and compliant manner, adhering to PNG Government advice at all times, to help mitigate the risks in the spread against COVID – 19.
Thank you for your ongoing support and understanding.
Stay Safe, Practice Social Distance & Wash Your Hands Everyday
Simple Steps in Healthy Flying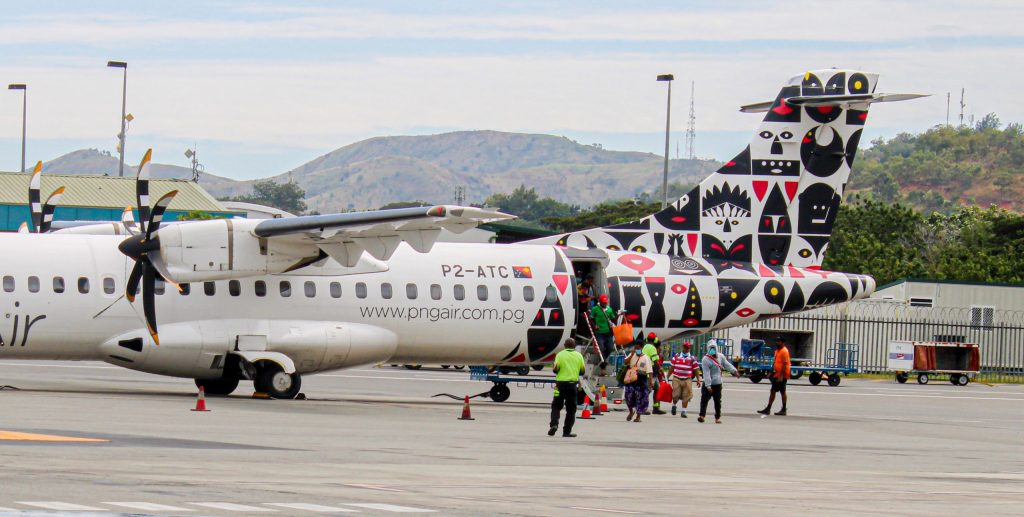 We bring service to your charter needs for majority of the multi-national resource sector companies based in PNG
Delivering new solutions to  your cargo needs in an efficient, safe and reliable way throughout PNG and International 
PNG Air also offers our ground handling and cargo services to other air operators within PNG
PNG Air MRO is the second largest Maintenance and Repair Organization within PNG
We are proudly PNG owned and will lead the way in providing safe, reliable, on time, value for money air service to the people of PNG.