Our Sale Offices at PNG Air offer a complete face to face or an over the phone service to meet your travel needs. In addition, our internet based option for bookings offers "do it yourself" ability for our more seasoned travelers.
All tickets booked via the internet are secure.
Our Call Centre offers extended hours of operation in order to best meet the needs of those wishing to travel, from booking your flights, advice of schedule changes to your flights and handling all queries you may have with your bookings, flight schedule information and PNG Air services.
0400 – 2000 Monday to Sunday
For all domestic PNG Air services and your connecting flights please see our schedule here; and for bookings contact our reservations team.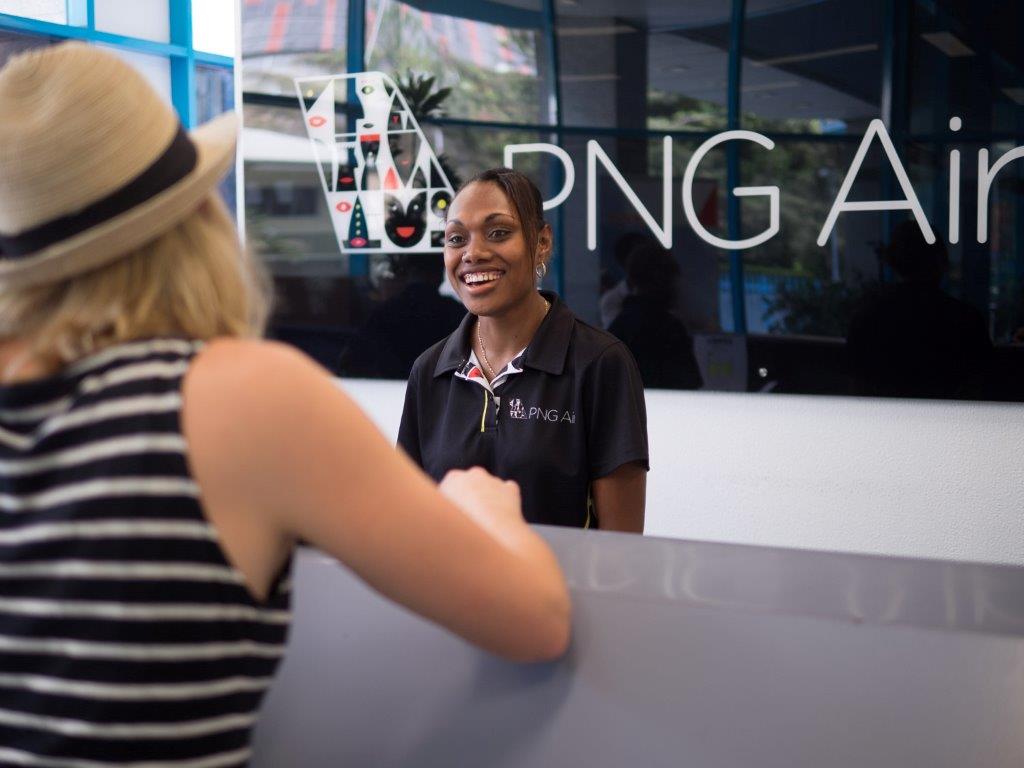 Port Moresby Head Office
Jackson's Airport,
P.O. Box 170,
Boroko, N.C.D, PNG
Port Moresby Travel Centre
Ground Floor, Pacific MMI Building
Champion Parade,
Port Moresby
Port Moresby Vision City (PNG Air)
1st floor, Vision City Mega Mall
Waigani Drive,
Port Moresby
Our Reservations Team is Located: 
Ground Floor Pacific MMI Building 
Champion Parade, Port Moresby