As PNG's next generation airline, we're proud of our role connecting people throughout our country. Through the many miles we fly, we want to be with you every step of the way, whether it's in business, friendship or family life, we understand how important connections are as we continue take pride in serving the people and this beautiful Nation of Papua New Guinea.
We do this by flying to more places with the newest aircraft in PNG. We're growing our ATR 72-600 fleet to connect Papua New Guinea in the biggest cities and towns, and also in the smallest villages. This will open up new opportunities, and a newer, brighter, stronger future for all Papua New Guineans. No matter where you are flying we'll stay true to our promise. You will receive warmest welcome with PNG Air.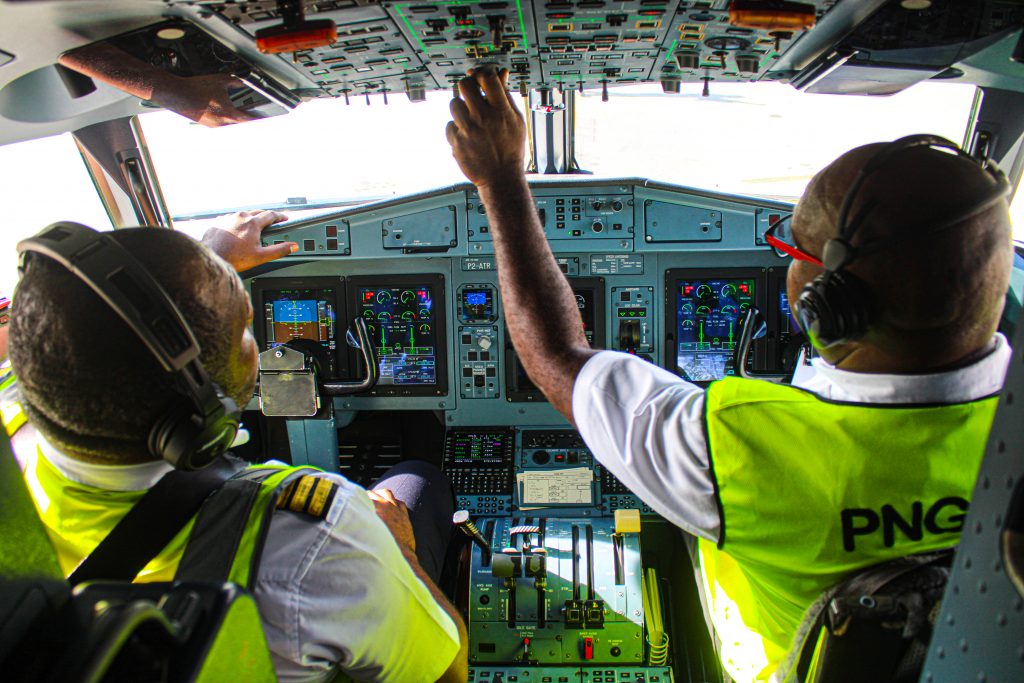 To be PNG's first choice airline 
We are proudly PNG owned and will lead the way in providing safe, reliable, on time, value for money air services to the people of PNG. Through this commitment we deliver world class customer service and be an employer of choice, whilst respecting PNG's culture and natural environment.
We're focused on one thing.
People. For an airline like ours, they're all that matters. That's because the care and understanding we have for the people of Papua New Guinea influences everything we do – from strict safety standards and friendly service, to the upgrading of our fleet and the way we train our staff.
Every take off. Every landing. Every ticket that's sold, every piece of cargo that's carried! They're all done with one thing in mind – You!
For more information, please contact:
Call Centre on 16111 (Digicel toll free) or 7411 2644   (Bmobile and Telikom)