Each Passenger holding a seat is entitled to 16kgs free baggage allowance. Infants are not entitled to a baggage allowance. However, strollers and car seats will be uplifted free of charge.
 Passengers must not include in their checked baggage:
Fragile, delicate or perishable items
Computers, Cameras or personal electronic equipment
Items with special value (Cash, cheque, jewelry or precious metals)
Negotiable papers, share certificates or other valuable documents
Medicines or health equipment
Baggage checked will be accepted upon check-in if the following requirements are met:
Each piece of checked in baggage must not weigh more than 32kgs and the total linear dimension (length plus width must not exceed 158cm.
All checked baggage must be packed correctly to withstand the loading and unloading process.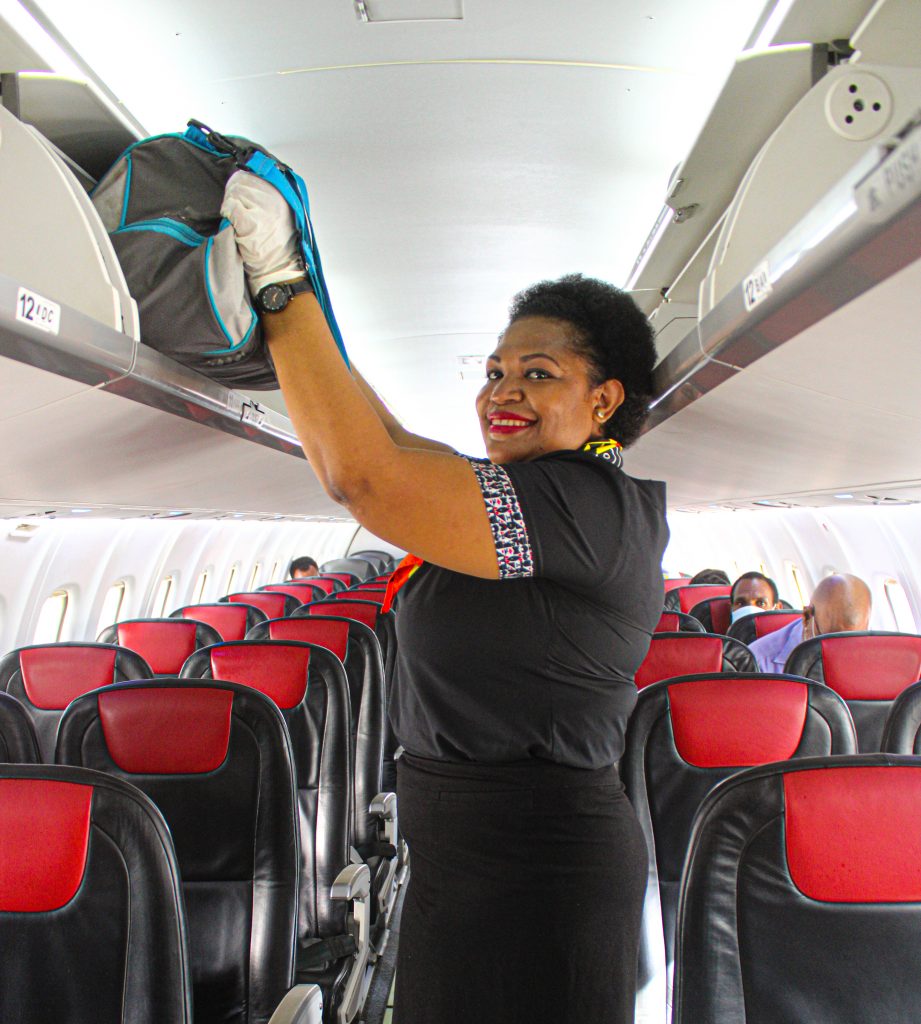 Maximum of 7kgs per person and must fit into the Cabin Baggage test unit. All passengers are encouraged to carry valuable items such as phones, cameras, money and important documents in their hand luggage.
Any sharp objects or metals such as knives, scissor, etc must not be carried in your land luggage. All aerosols must have a lid on them and placed in your checked in baggage.