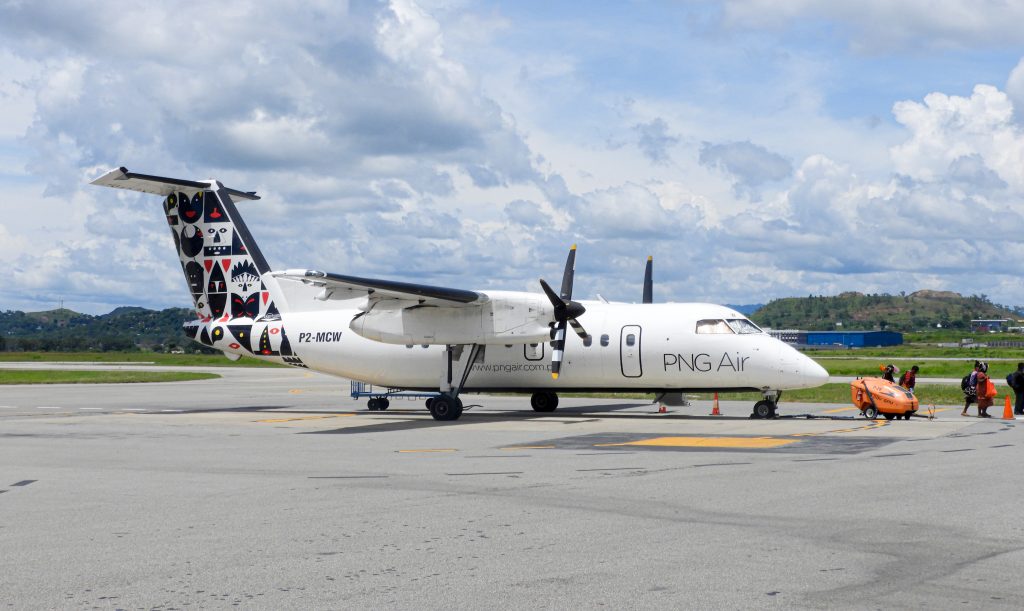 PNG Air has 10 Dash 8-100s in its fleet.  The Dash 8 is renowned for being a leader in its class for short field performance. 
It is thought to be the only aircraft operating in Papua New Guinea that can take off from remote mine site locations, in extremes of temperatures and altitudes, without having to leave people behind.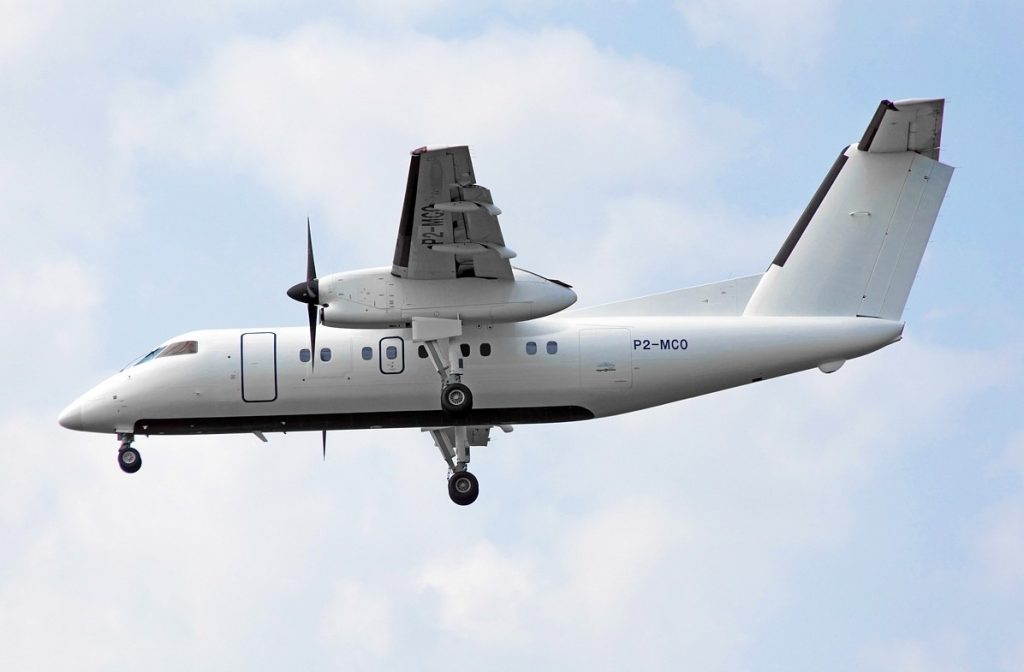 1. The aircraft are configured in a 2+2 seating layout with comfortable leather seats and are complete with a full galley, large baggage compartment and a full size toilet.
2. The Dash 8 is equipped with the latest safety features, including Weather Radar, EGPWS, TCAS II and Radar Altimeter.
3. PNG Air is able to offer the Dash 8 in various configurations, including 36 seat passenger interior, 28 seat interior and 20 seat interior offering a mix of passenger and freight options to ensure payload potential can be maximized.
4. Power Plant: Two 1,490kW (2,000shp) Pratt & Whitney Canada PW120A turboprops driving 4 bladed constant speed Hamilton standard propellers.
5. Performance: Max cruising speed 490km/h (265kt) long-range cruising speed 440km/h (237kt). Initial rate of climb 1,560ft/min range with full passenger load, fuel and reserves 1,520km (820nm), range with a 2,720kg (6,000lb) payload 2,040km (1,100nm). 
6. Weights: Operating empty weight 10,250kg (22,600lb), max takeoff 15,650kg (34,500lb). 
7. Dimensions: Wing span 25.91m (85ft 0in), length 22.25m (73ft 0in), height 7.49m (24ft 7in). Wing area 54. 35sq.m (585. 0sq.ft).