Simple Steps in Healthy Flying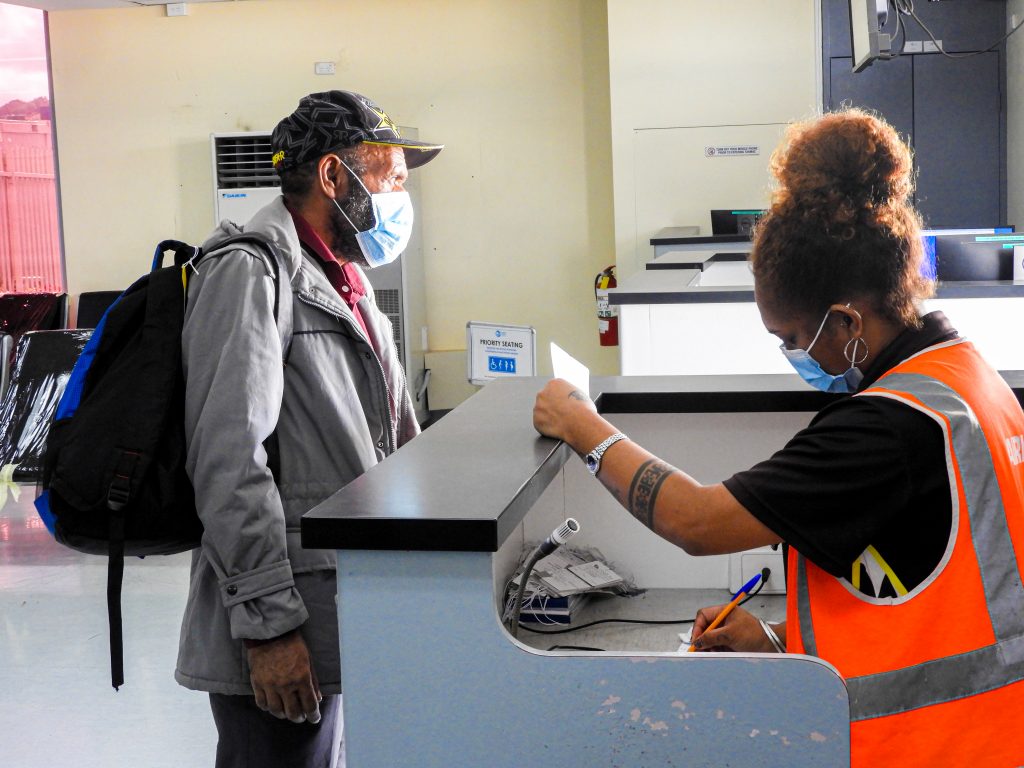 PNG Air in accordance with the State of Emergency (SOE) has implemented strict health and safety measurements to help support the government to mitigate the risks against the spread of Coronavirus (COVID-19).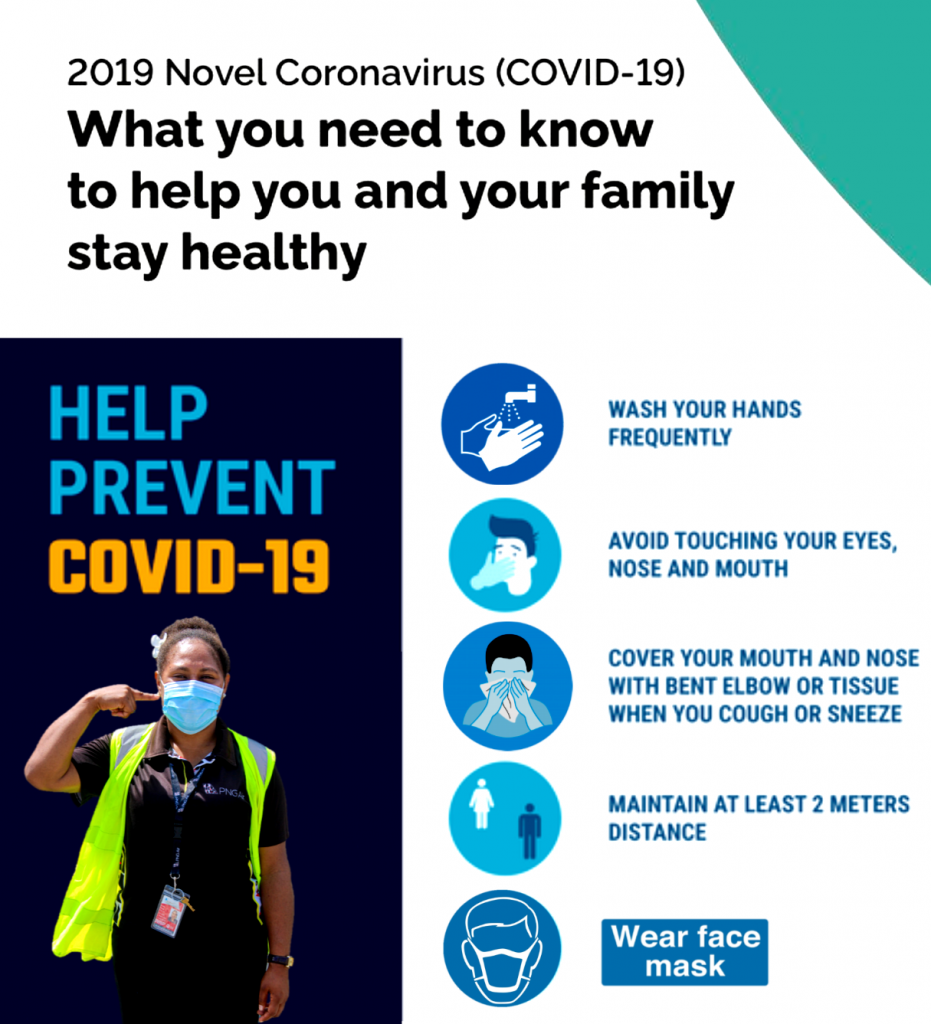 In these difficult times, with the recent increase in COVID-19 cases in the capital city Port Moresby, PNG Air would like to encourage our customers and the general public to maintain safe hygiene practices and always wear a face mask to help reduce any spread of COVID-19.
Simple Steps in Healthy Flying During COVID -19.
During check-in, all passengers are subject to mandatory screening to ensure safety, quality and compliance procedures are being carried out.
Whilst it is advised to maintain a safe 1.5 meter distance where possible, all passengers including staff will undergo temperature checks at all domestic ports.
Upon completion passengers proceed with normal check-in procedures presenting SOE Approval form to travel issued by SOE Controller or his delegate (DoT) at check-in counters.
PNG Air confirms upon check-in and clearing security procedures, passengers are issued facemasks and at boarding gate and are advised to wear these masks at all times during flight.
To comply with National Pandemic Act 2020 and relevant State of Emergency (SOE) Orders on the carriage of domestic  passengers, we have developed (COVID-19) Standard Operating Procedure onboard our flights.
In compliance with the SOE regulations, PNG Air has taken a further step in removing all magazines and in-flight catering from aircraft's including corporate lounges. All aircraft's are also being cleaned before departure and upon return.
As per pandemic orders issued, PNG Air will not serve catering in any of its lounges or in-flight service until further direction is given by the Controller. This includes; Tea, Coffee, Soft Drinks, Water & Food.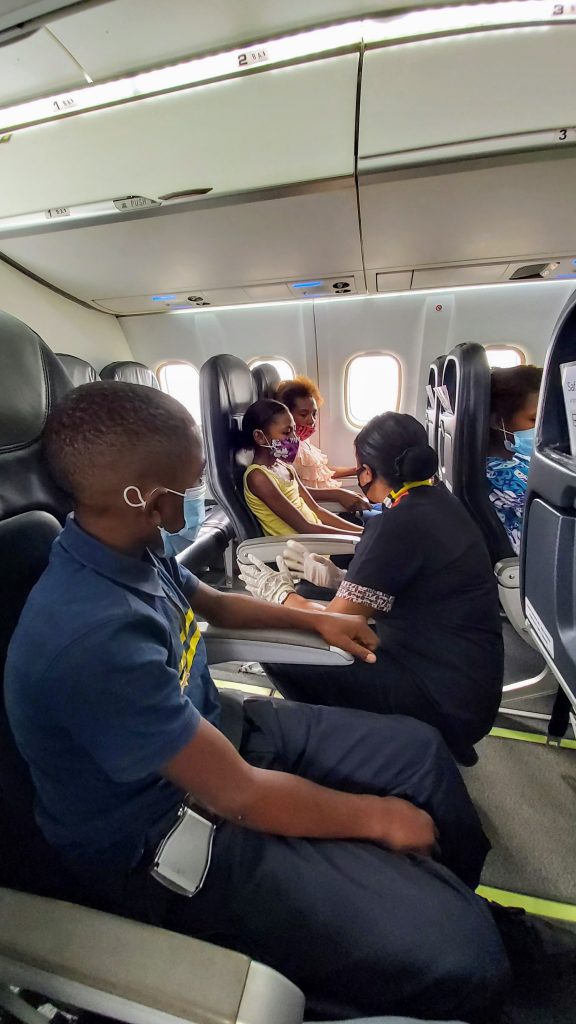 VIP's accessing the lounge may continue to do so, however Face masks must be worn at all times and guests must comply with social distancing and hygiene measures, to help mitigate the risk in the spread against Coronavirus.
According to WHO the Coronavirus is easily spread through coughing, sneezing and touching or shaking hands when in contact with an infected person. The common systems include: cough, high fever and shortness of breath. 
PNG Air will ensure to operate in a safe and compliant manner, adhering to advice from the PNG Government as per the Pandemic Measures issued to mitigate the risks in the spread against Coronavirus (COVID-19). These are trying times for everyone and we are all feeling it.
Stay safe, Maintain Social Distancing and Wash your Hands Everyday.
PNG Air Ltd operates ATR 72-600 and Dash 8 aircraft to 26 ports throughout PNG, with 410 flights each week carrying over 500,000 passengers each year.